Thank you ship spotters!
A thank you to the ship spotters who take pictures of our ships at all weathers.
Before I started working at Dredging Company de Boer, I worked on various rail infrastructure projects in the Netherlands and when traveling abroad I always take a look at a local trainstation or look out for something special near the railway tracks. For example, at the train station in Kuala Lumpur I met a man pulling a train forward with his teeth for the Guinness book of records, or in India I saw people sitting on the roof of a train and in Myanmar we were allowed to walk on flip flops in and next to the track, without anyone tellling us it is not allowed.
But also in The Netherlands it was always magical and photogenic when I saw everyone at work at night during a shutdown on our project(s). The sounds of the tamping machine, the reflective stripes on the work clothing due to the terrain lighting, the sparks that splash around during thermite welding and the atmosphere / togetherness of everyone to get the project finished on time. Sometimes I still miss that, but now that I work in the dredging industry I have found a new passion: "SPOTING SHIPS" and photograph them.
Besides the visits to our ships, I now also check whether I see a dredging vessel at work somewhere while traveling around the world, and feel the enthusiasm when I see a certain ship pass by, or I look at Marine Traffic what kind of ship is sailing in the distance. And of course I still keep an eye on everything that has to do with the railway industry, but I have now become a kind of amateur ship spotter, often armed with a camera.
But an EXPERIENCED SHIP SPOTTER is also in bad weather along the quayside with a camera, insensitive to the cold, to take photos of ships passing by. On the north side of the Westerschelde, near Ritthem, there is even a special place for the ship spotters: a luxury container 12 meters wide for shelter.
My favorite spotter is Wim van Yperen, who has combined bird watching and ship spotting. Just take a look at www.kiekjesdief.nl, wow, I haven't got that far yet, but who knows, maybe that will come over the years.
Some ship spotters post their best photos on Marine Traffic, Facebook or they even keep their own weblog, but you also have spotters who take the effort to send their photo (without rights or compensation) to the company that owns the ship. We occasionally receive gems of photos from our ships that are at work in the Netherlands, but also photos from Trinidad, French Guyana and even from New Zealand. And we always appreciate that enormously, because the crew is on the ship itself and they cannot always take a nice (project) photo from a quay or beach. And they also enjoy receiving photos of people who love to see their ship at work.
That is why we at Baggerbedrijf de Boer would like to thank "our" ship spotters from 2019 for submitting their photos: Lucien van der Horn, Bart Huizing, Nick Tolerton, Edwin de Weerd and Niels Ellen.
We wish you all a photogenic 2020 and we are already looking forward to the latest photos.
On behalf of Baggerbedrijf de Boer B.V.
Agnes van der Wilt
Postscript 26 April 2021: Today we received the sad news that ship spotter Lucien van der Horn has passed away. We wish his family a lot of strength in this difficult time.
A view photos of 'our' ship spotters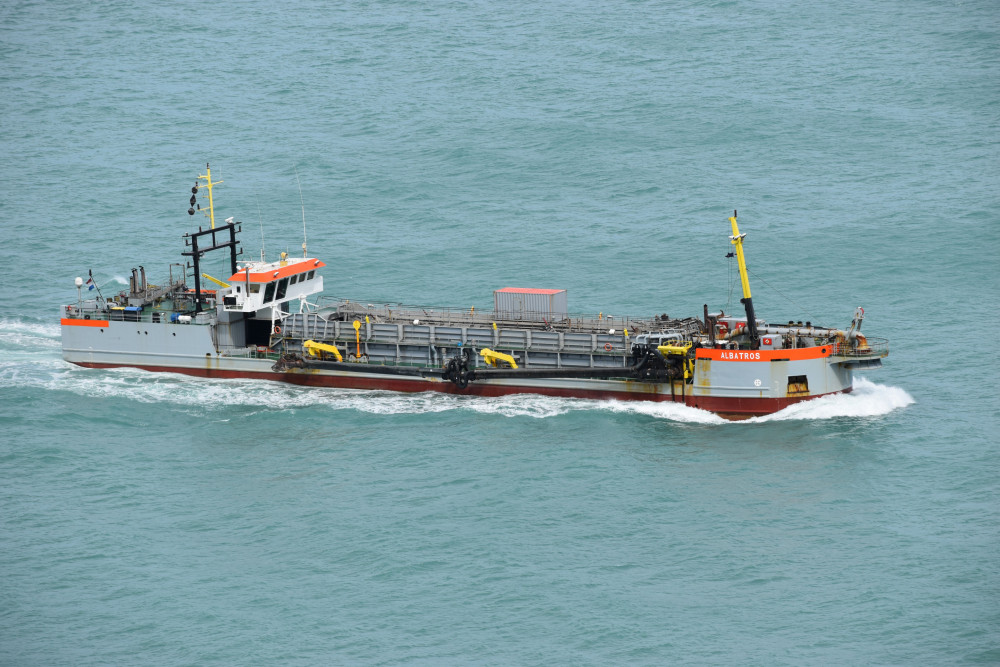 Albatros - Nw Zeeland Nick Tolerton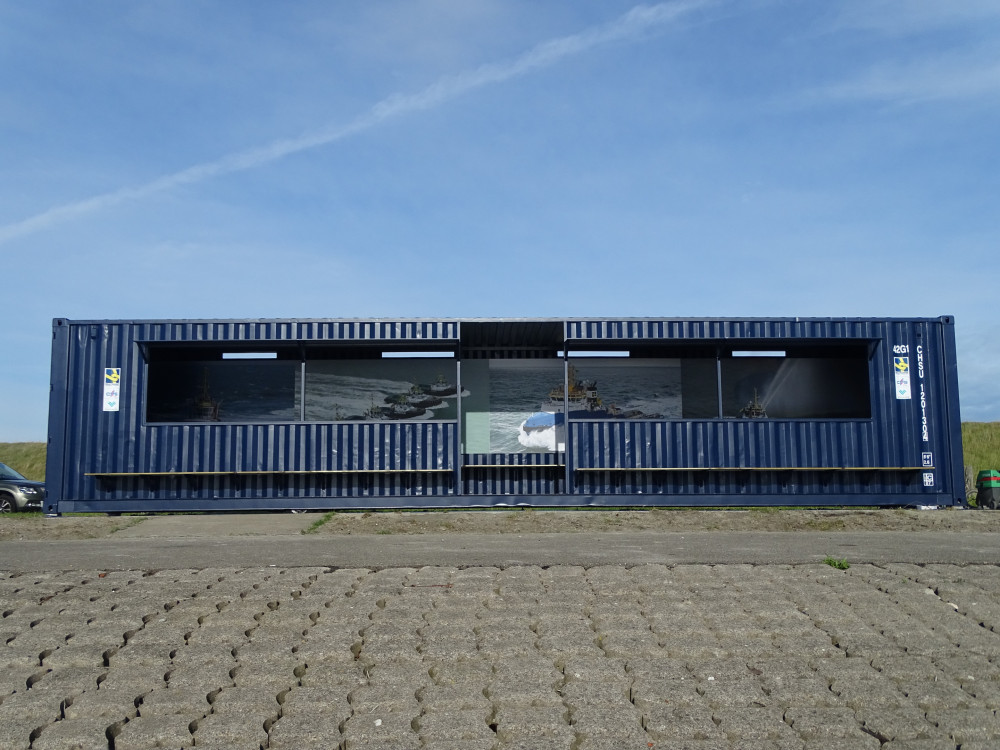 The luxury container 12 meters for ship spotters to shelter. - Photo Lucien van der Horn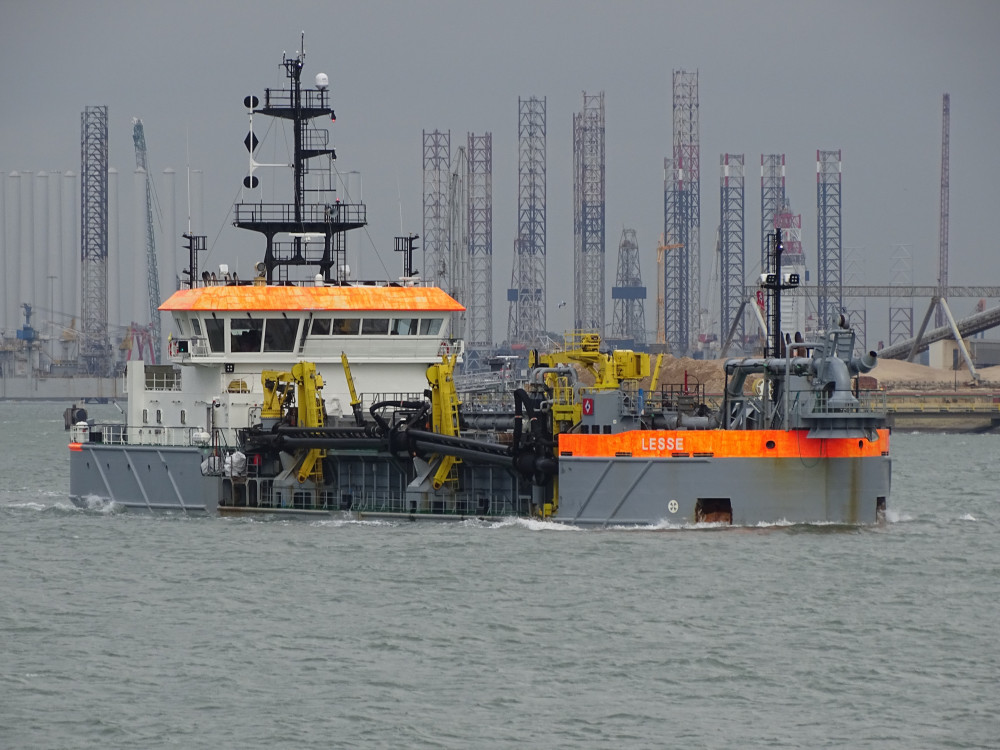 Lesse Sloehaven - Photo Lucien van der Horn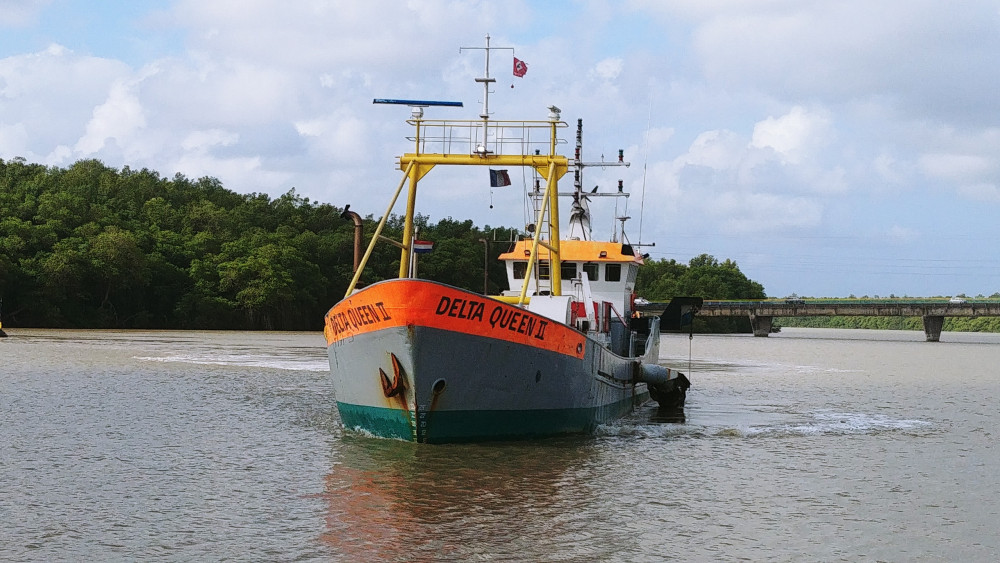 Delta Queen II - Photo Niels Ellen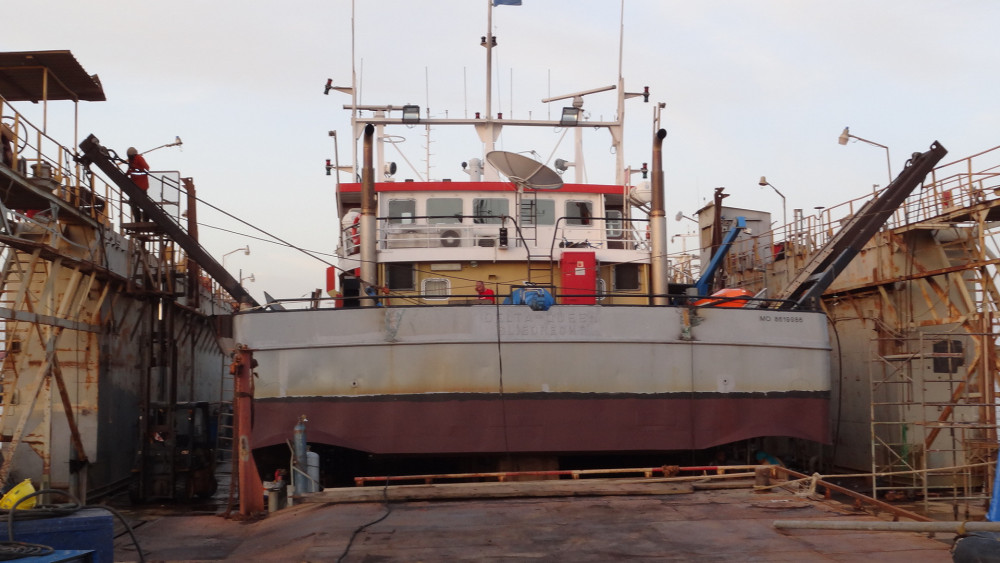 Delta Queen I in the dock at Paramaribo (2013) - Photo Ed de Weerd