Maintenance dredging at the Tweed River Entrance
| | |
| --- | --- |
| Location | Tweed Heads, New South Wales, Australia |
| Client | Tweed Sand Bypassing |
| Period | 2019 - 2022 |
| Equipment used | Albatros |
| Dredging volume | Variable |
About this project
This project concerns to execute maintenance dredging at the Tweed River Entrance located on the border between the states New South Wales and Queensland, Australia, deploying a shallow draught Trailing Suction Hopper Dredge (TSHD).
This is a sand transport system that collects sand from the southern side of the Tweed River entrance at Letitia Spit, and pumps it under the river to outlets on the northern side. From there the sand is transported by waves and currents to nourish the southern Gold Coast beaches.
The project periodically dredges sand that accumulates at the Tweed River Entrance deploying a TSHD in order to maintain or restore a safe navigable entrance to the Tweed River. This sand is also deposited in allocated placement areas, assisting in nourishing the south Gold Coast beaches. The system is designed to transport the natural quantities of sand that move northwards along the coast.
Enjoy the photos, taken by Wes Palmer of Skyepics during the 2nd dredging campaign (2020) on behalf of Tweed Sand Bypassing.
---
For more information about the project, please click on the link below:
Photos of the project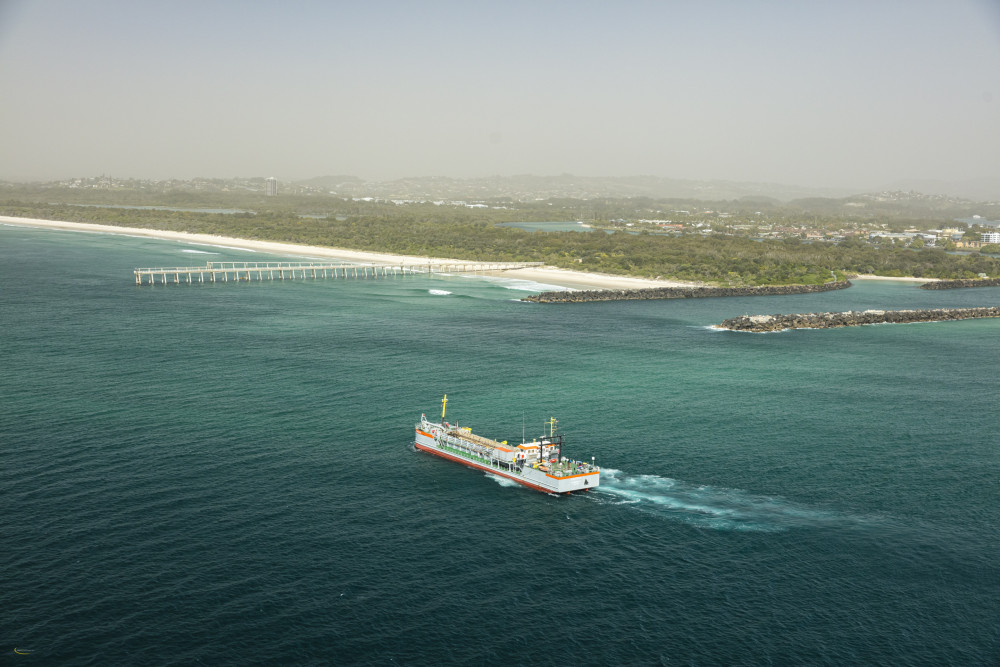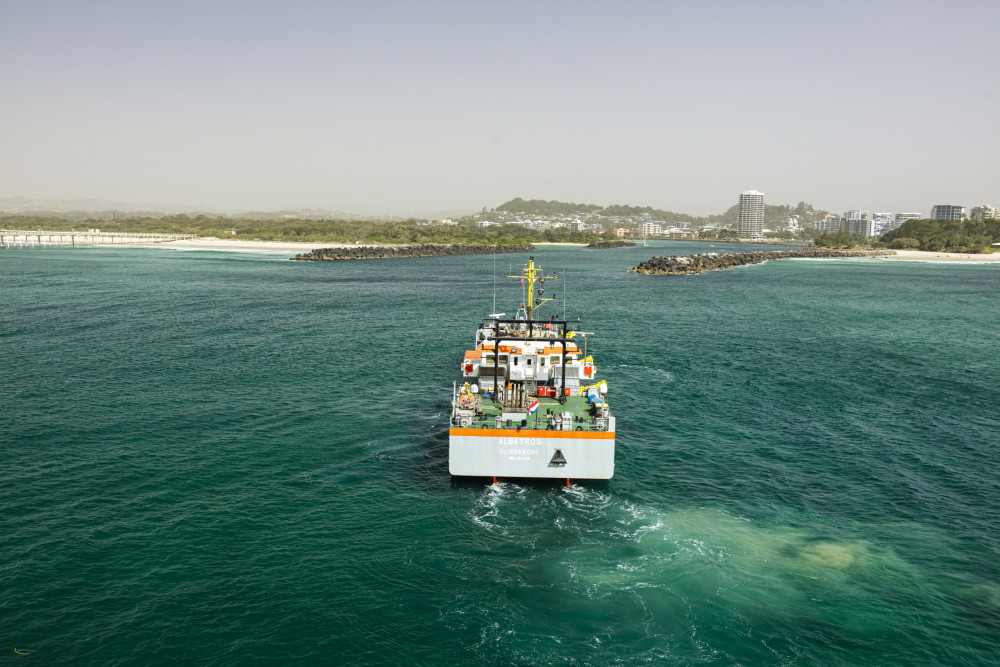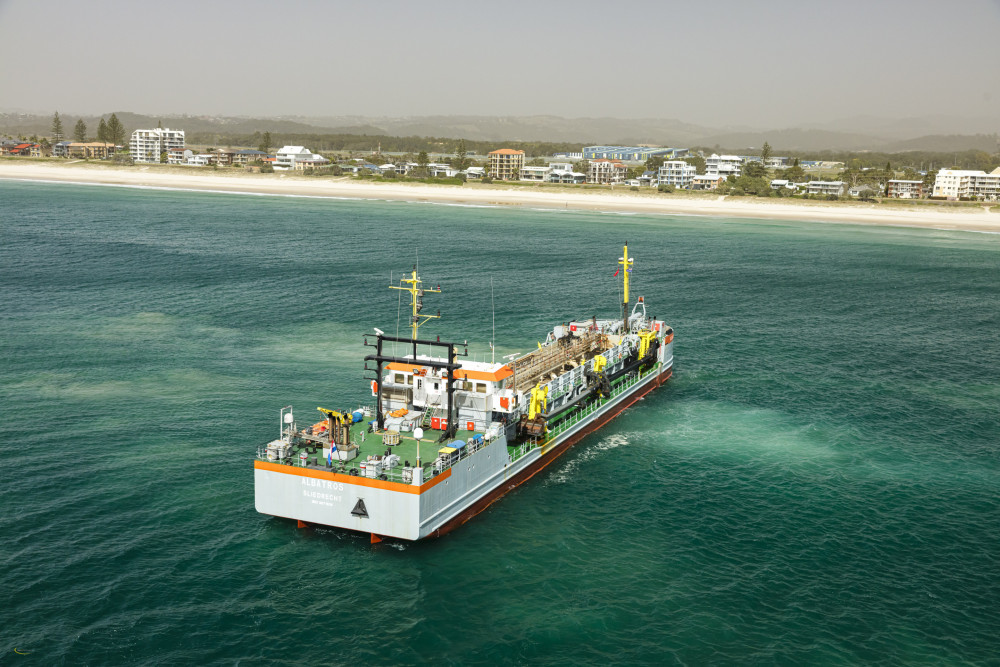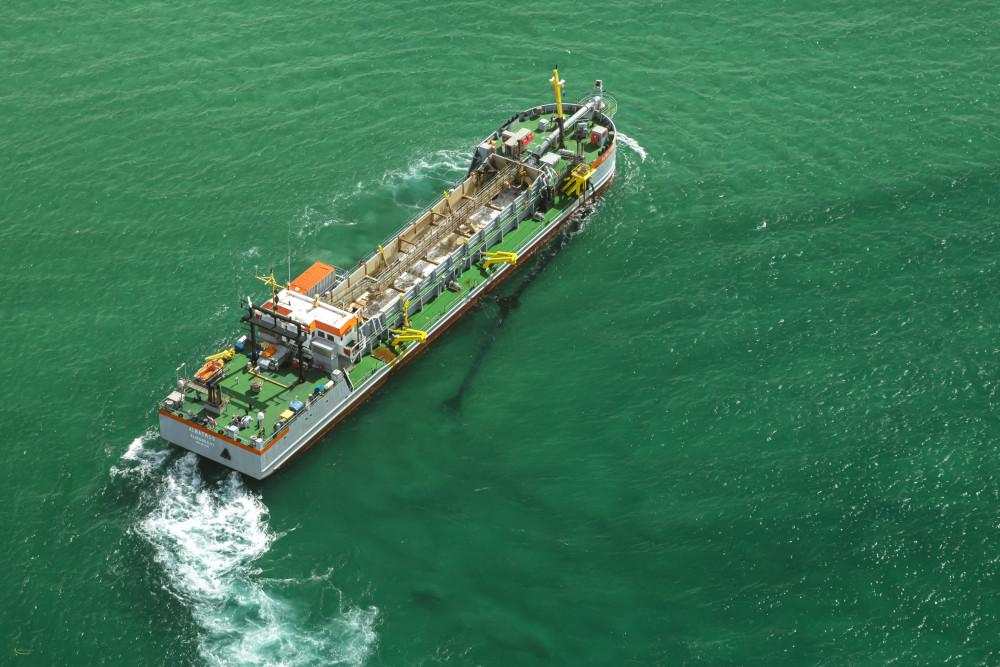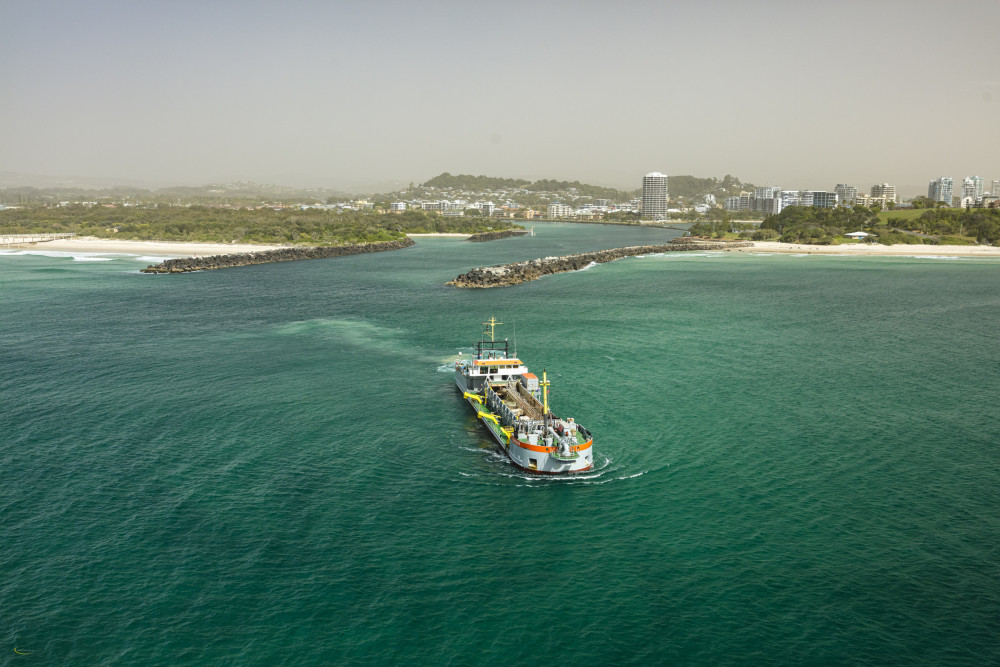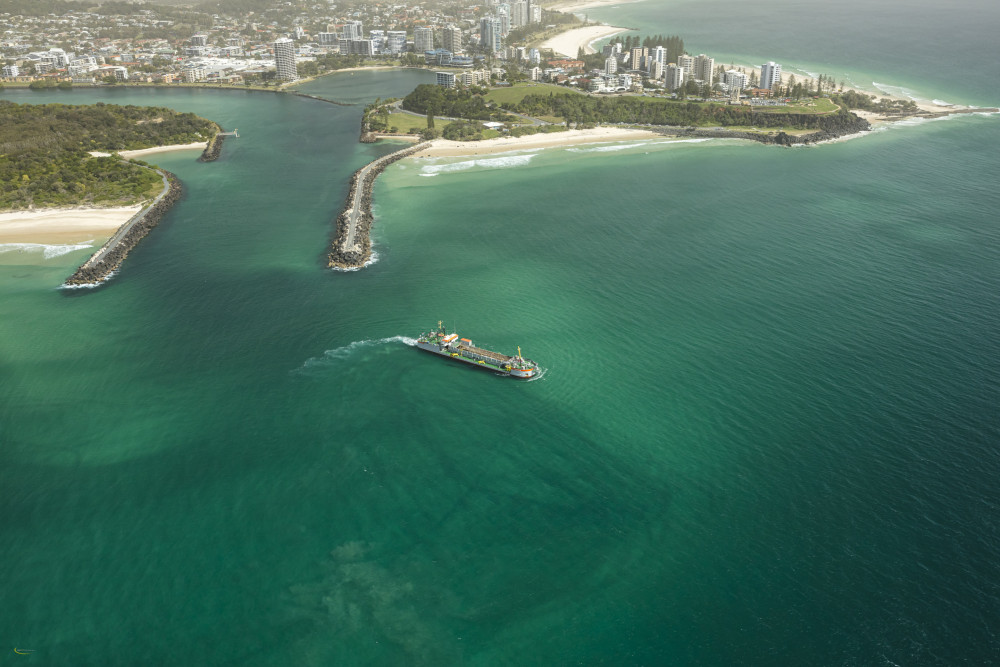 Read more about the used equipment