Maintenance dredging 5 ports in New Zealand
| | |
| --- | --- |
| Location | New Zealand |
| Client | 5 port authorities in New Zealand |
| Period | 2017 - 2027 |
| Equipment used | Albatros |
| Dredging volume | Variable |
About this project
On Wednesday 9 November 2016, the 10-year contract for the maintenance of five ports in New Zealand was signed in Auckland, New Zealand, in the presence of King Willem-Alexander and Queen Máxima. A special feature of this contract is that the competing port authorities have joined forces with a joint tender so that our trailing suction hopper dredger Albatros could be permanently stationed in New Zealand.
The five port authorities are:
Primeport Timaru Ltd,
Port Taranaki Ltd,
Port of Tauranga Ltd,
Lyttelton Port Company Ltd,
Port of Napier Ltd
The activities concern the maintenance of the five ports by removing the bottom sediment by means of traditional dredging with a trailing suction hopper dredger, and then removing the dredged material to the designated distribution location. This can be a dumping site at sea, but it can also be a depot on land, where the dredged material is pressed into the depot through a pipe.
Because the maintenance dredging work for these ports does not last all year round, the Albatros is also working for other clients, such as for the Port Authority Port of Gisborn and for the Marsden Point Oil Refinery in Whangarei and for clients outside New Zealand, such as for Samoa Shipping Corporation (SSC) on Samoa and Tweed Sand Bypassing in Australia (Dutch Dredging Australia).
---
Watch the YouTube video of Port Taranaki Ltd
Photos of the project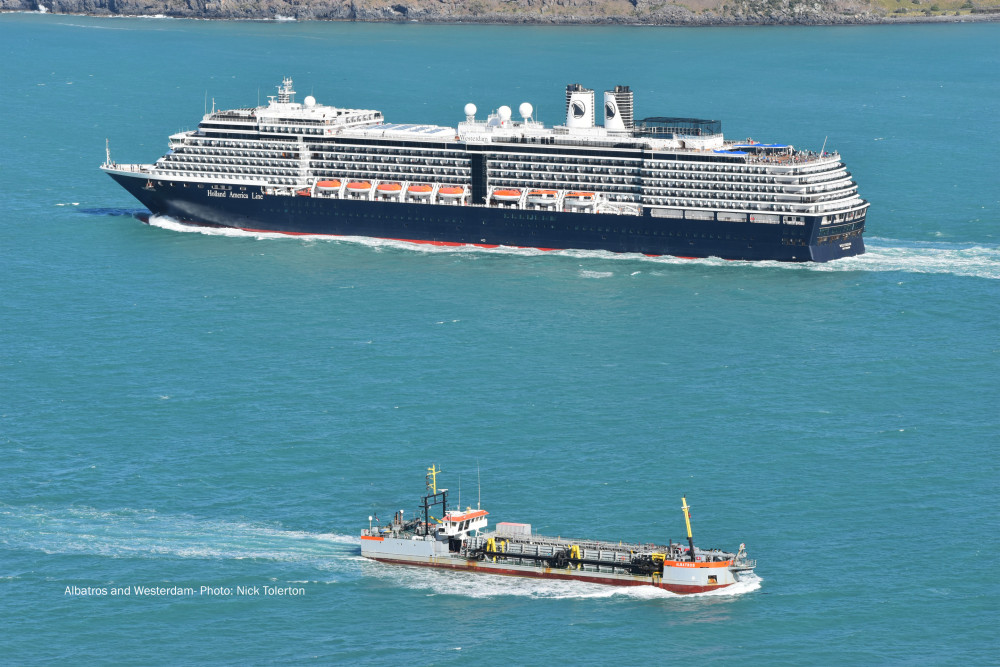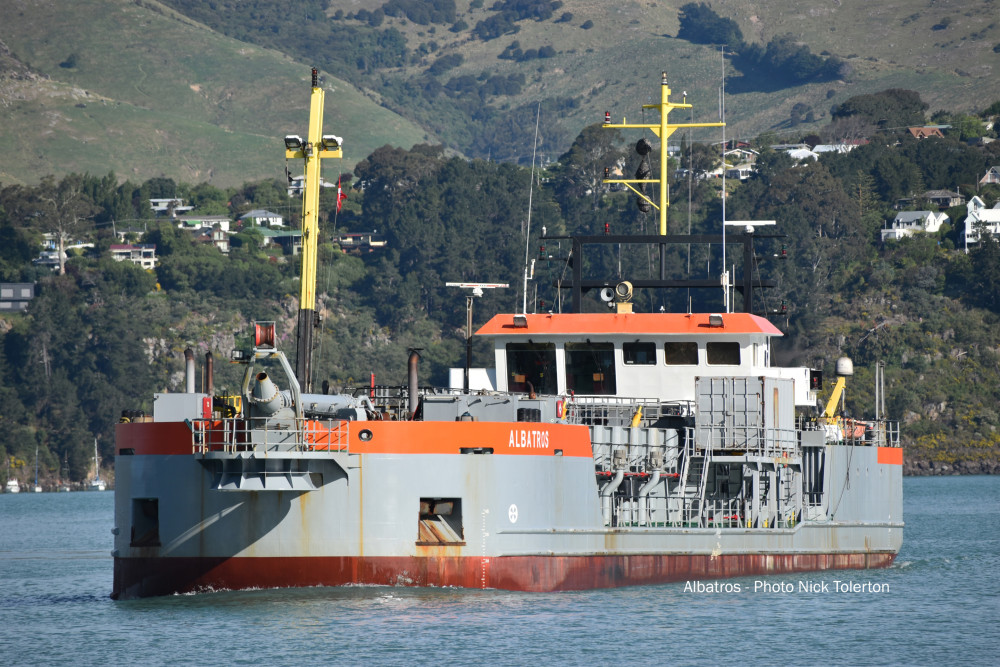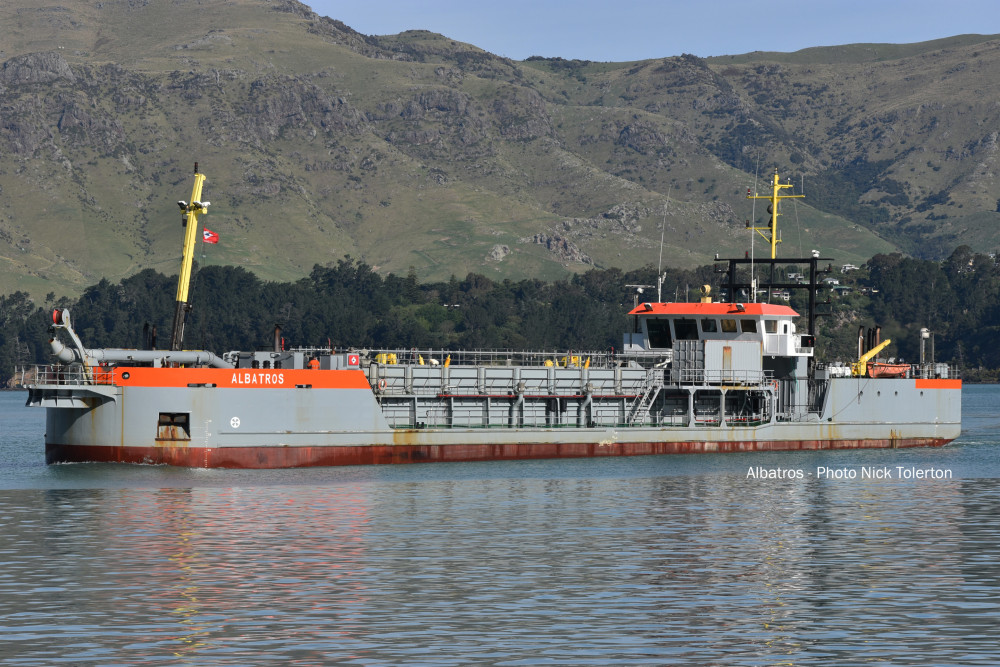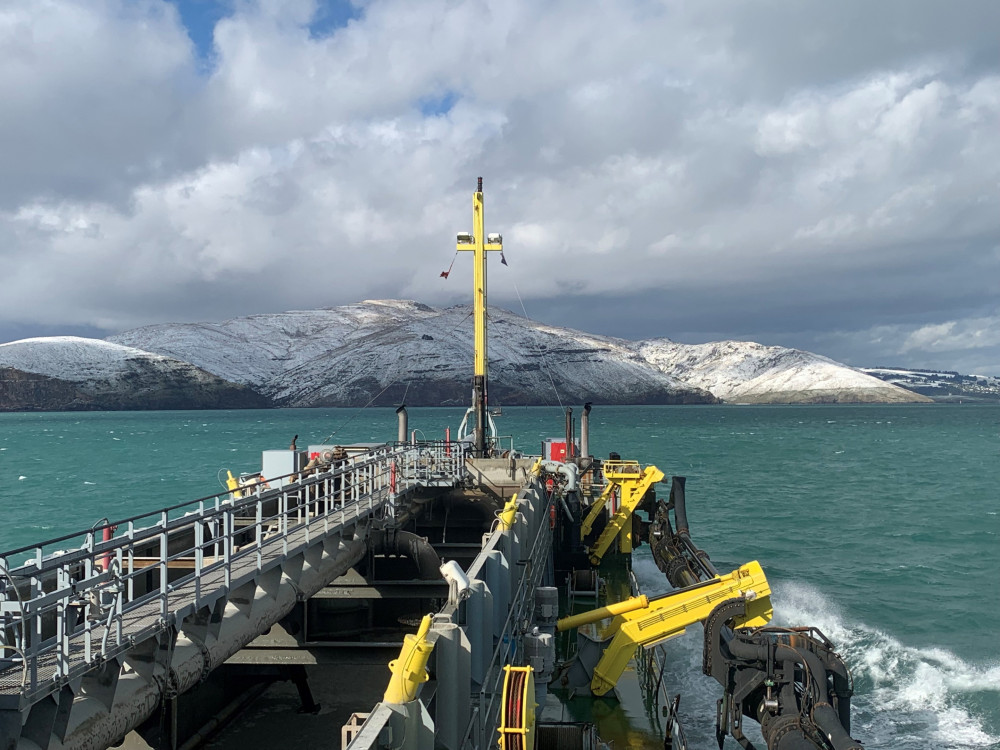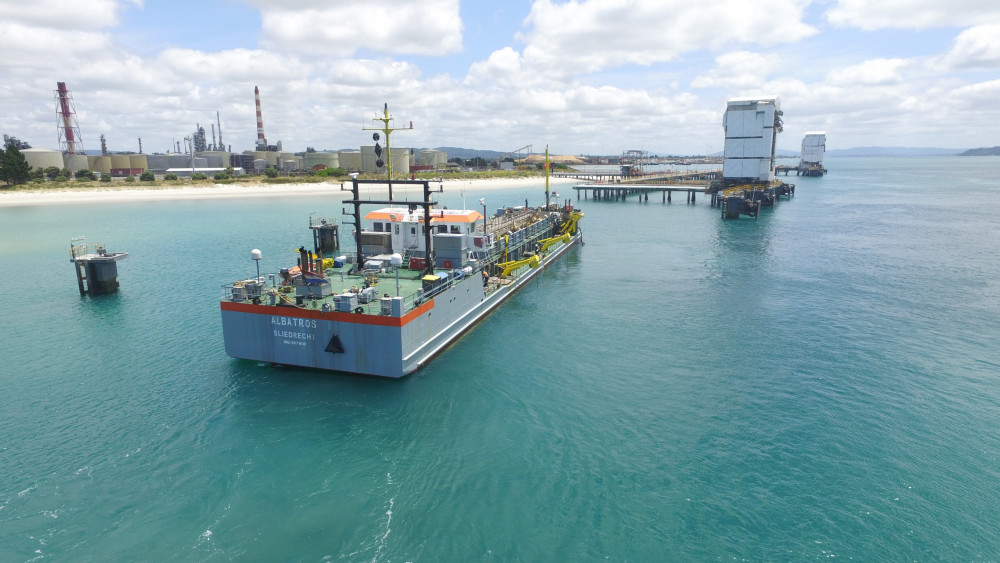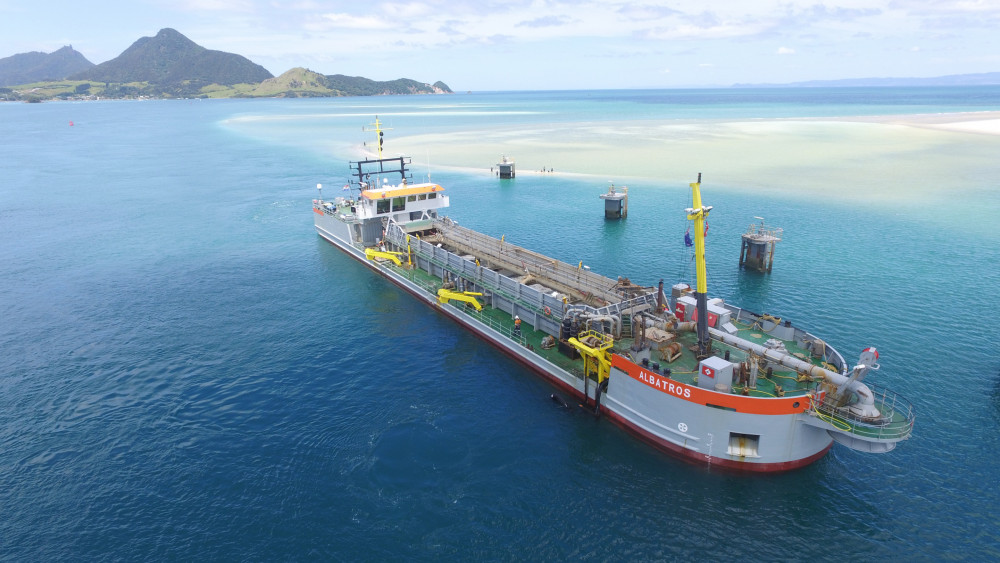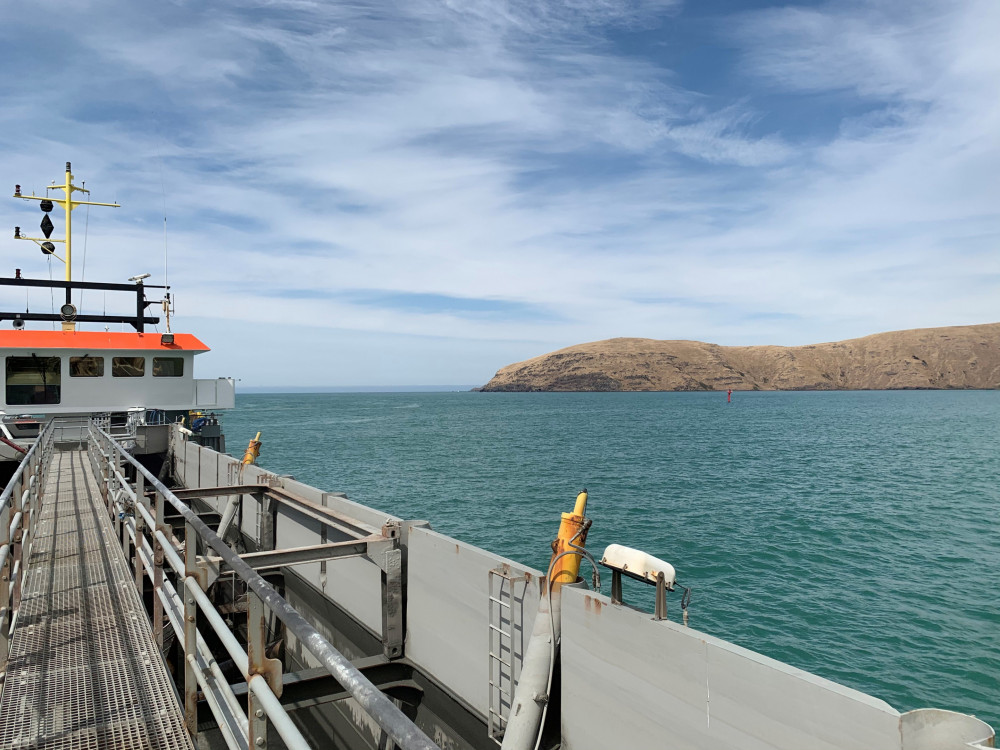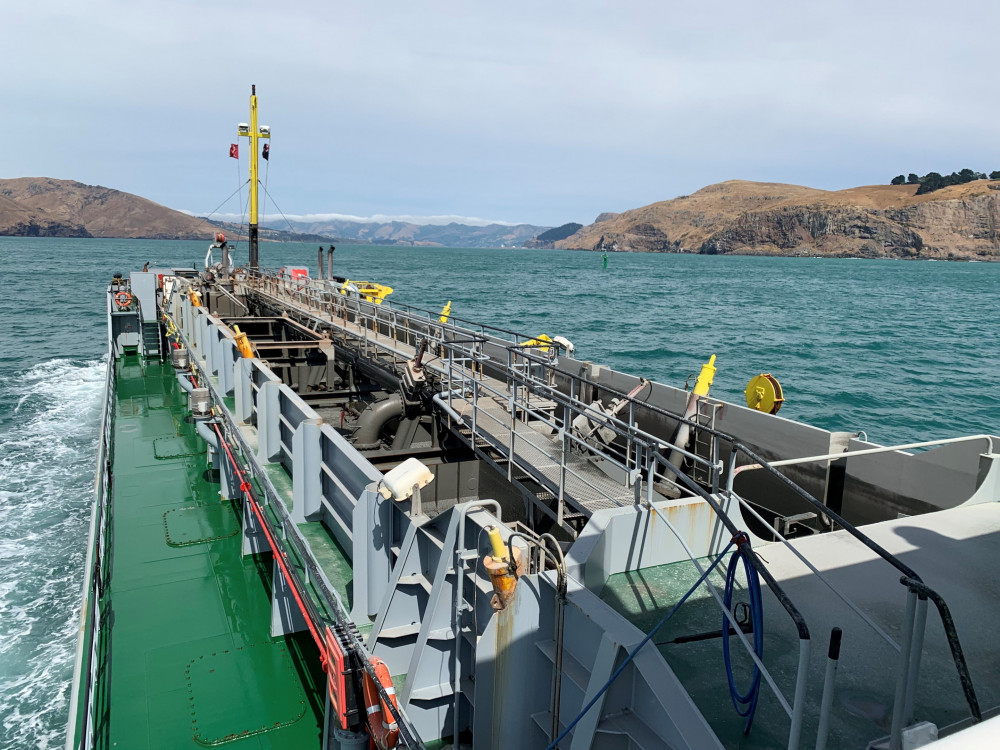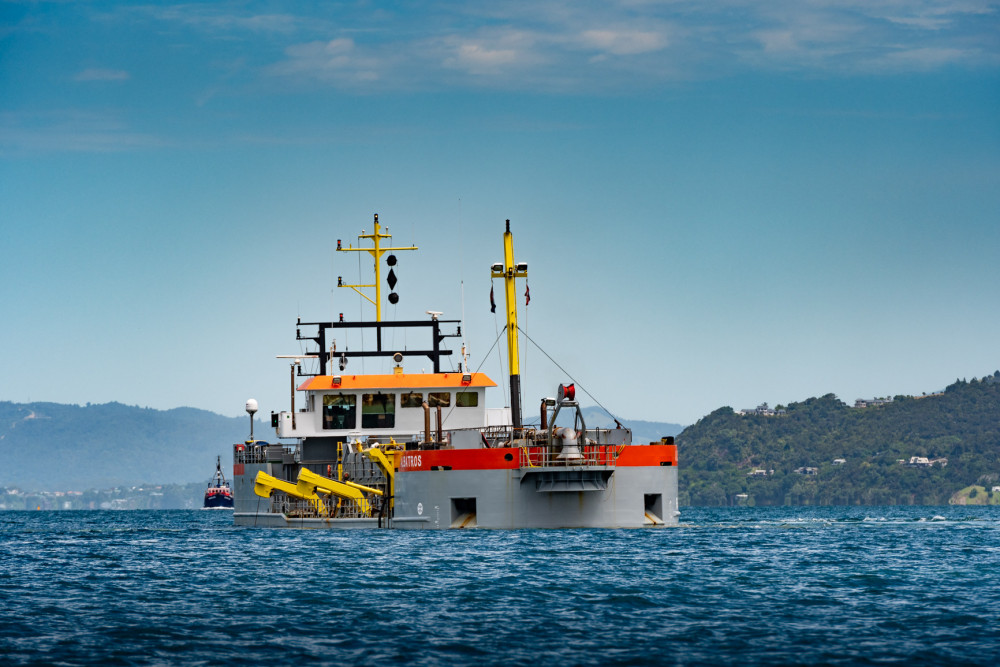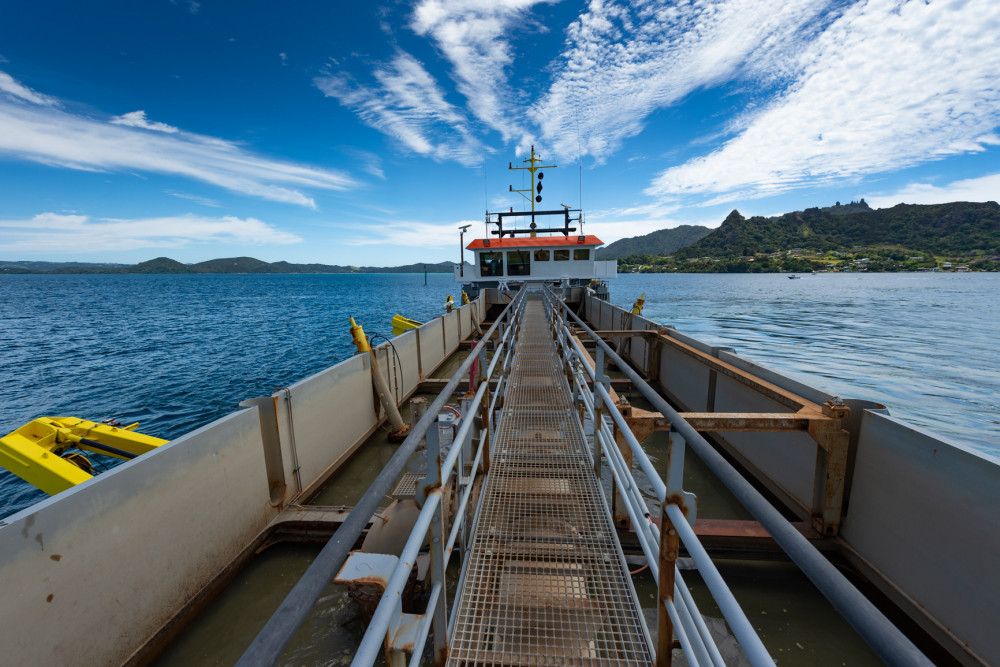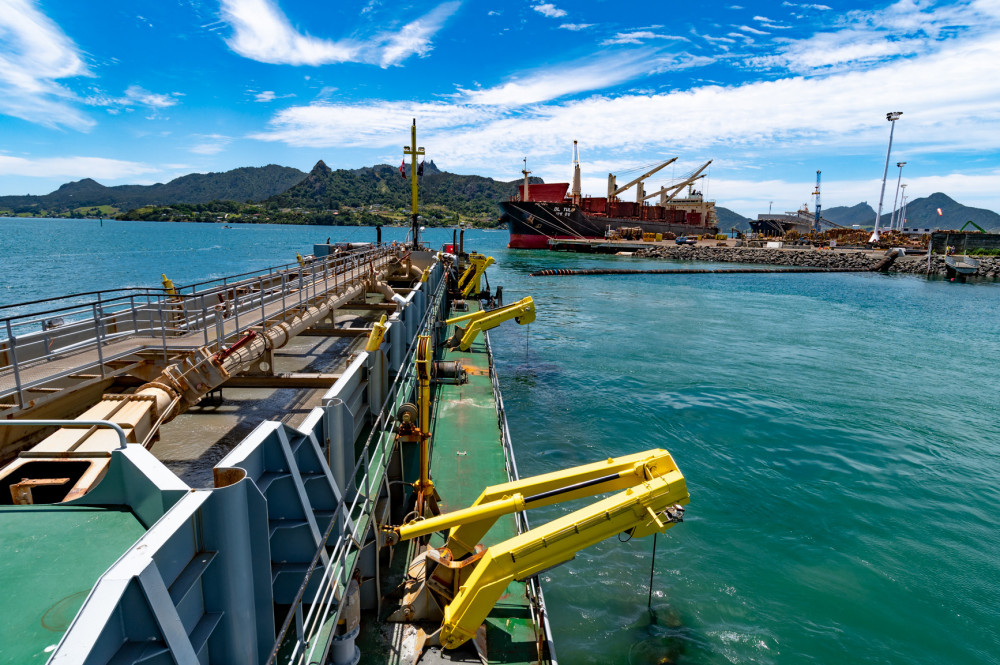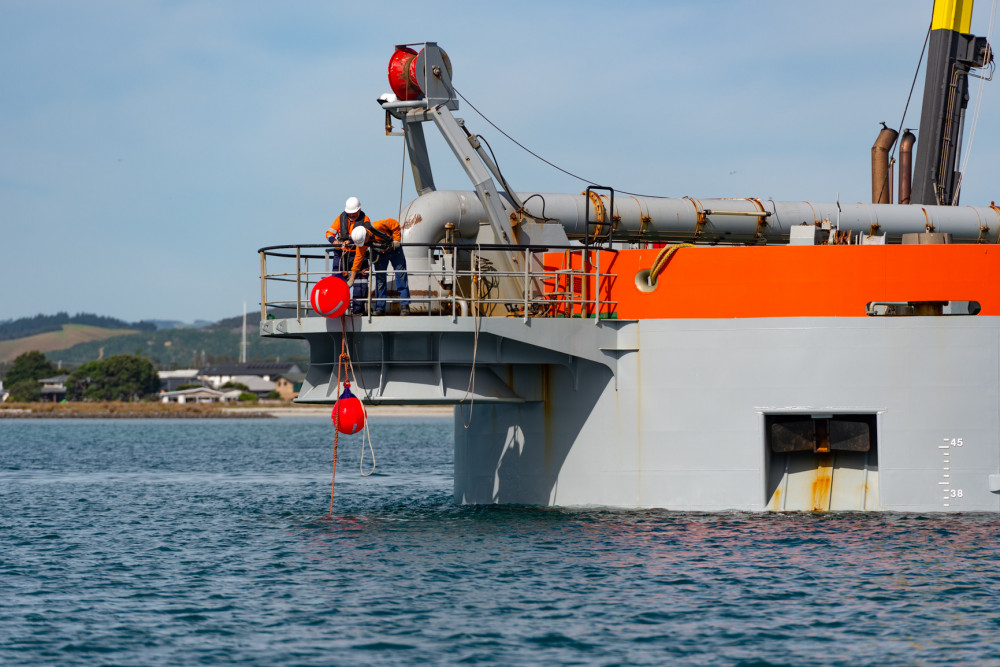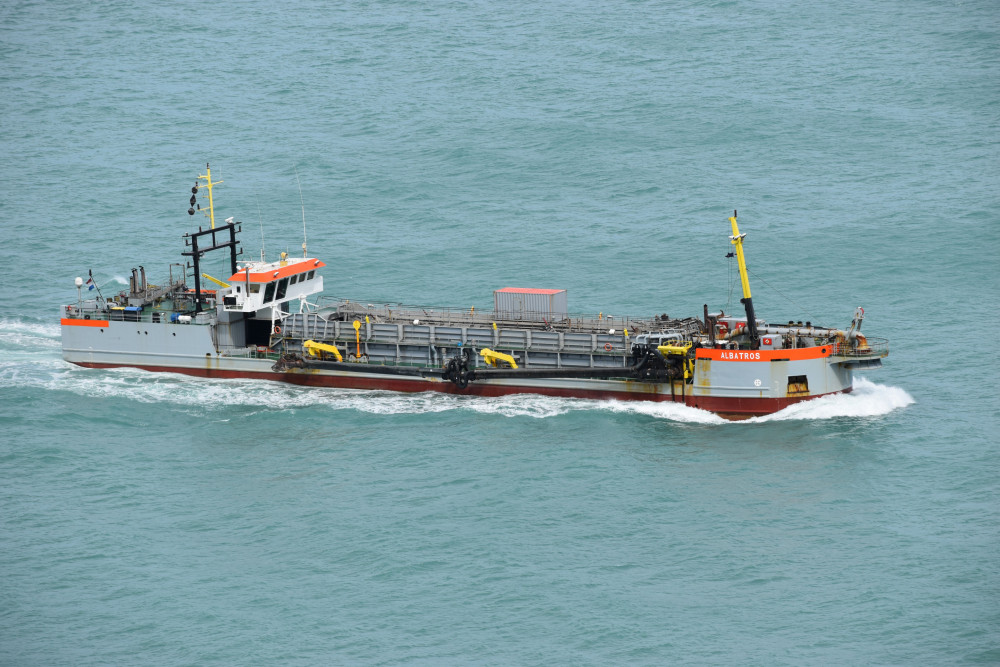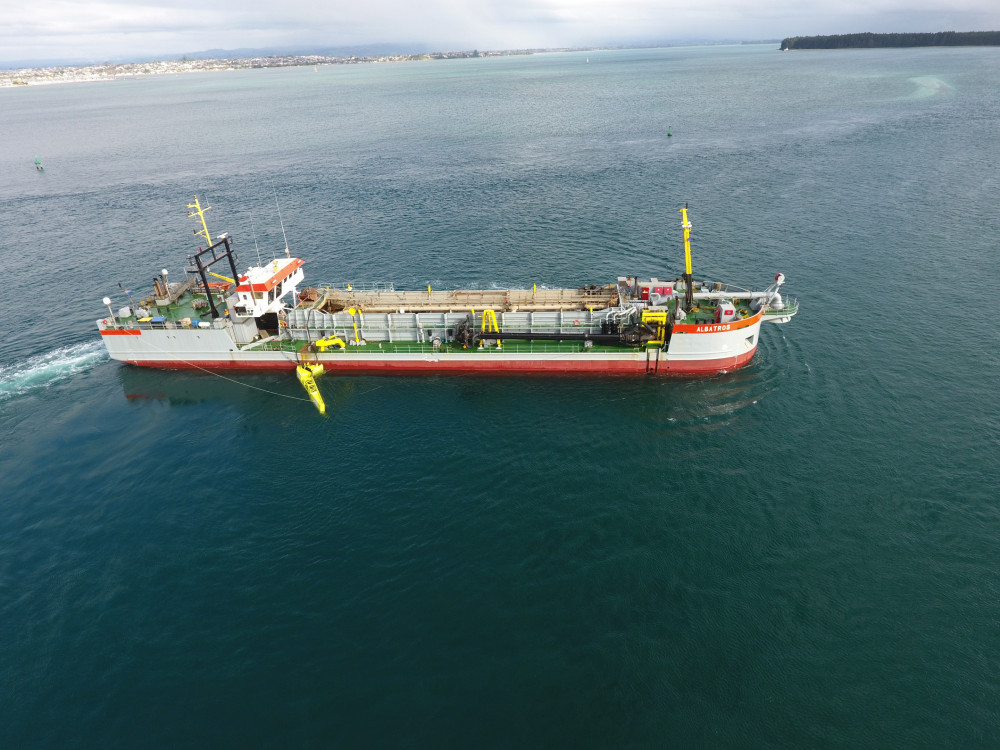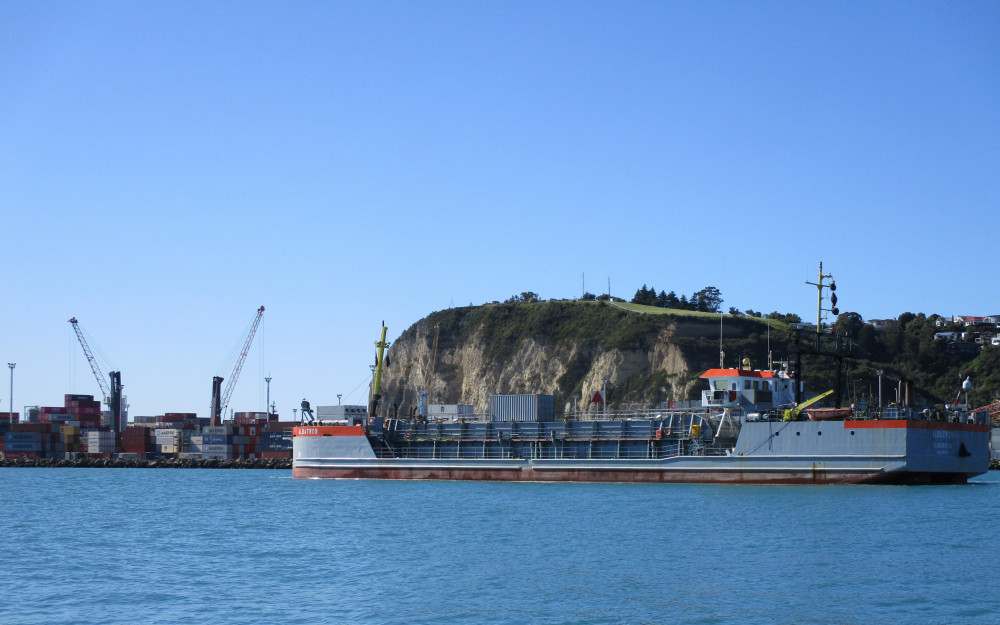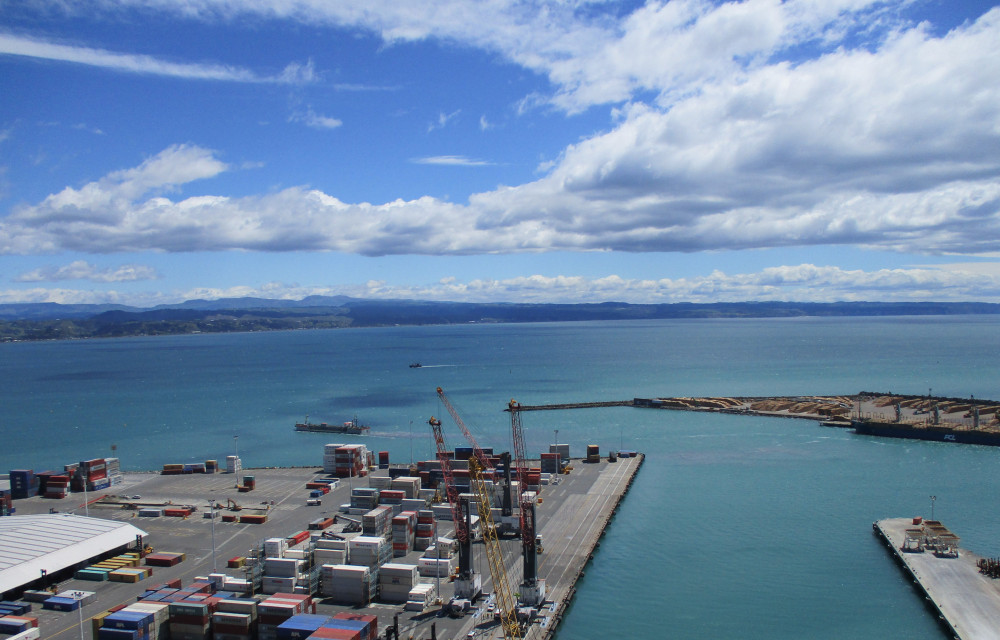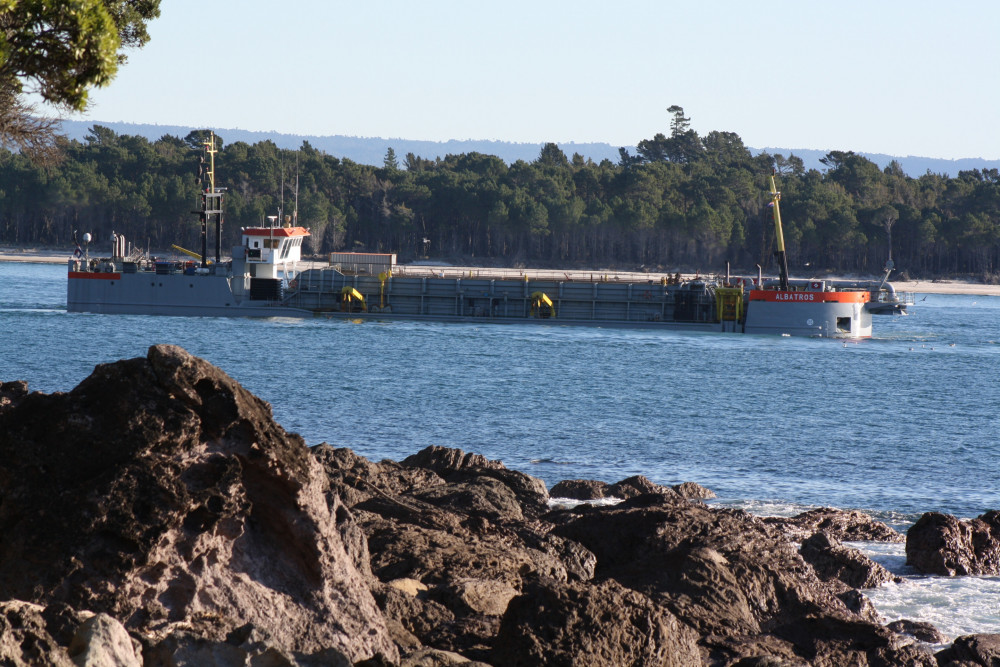 Read more about the used equipment